Rory looks back at the highs and lows of his 2019 season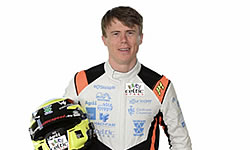 I will be able to share news about my 2020 season very soon but until then I wanted to take a look back at the highs and lows of my 2019 BTCC campaign. It certainly was a season to remember but it wasn't all plain sailing in my journey to scoring six podiums - including three victories - and securing the Independent Drivers' Title and Jacks Sears Trophy.

Lets get started!

Lows

Number 3 Snatching Defeat from the Arms of Victory – Round 15 – Oulton Park

After a near multi car pile up at the first bend I made it through safely to 2nd place in true Nascar style, with only Jake hill ahead - albeit 6 seconds up the road. I hunted him down and was on his rear bumper with just a few laps to go. Second place was safe but I wanted the win to claw back valuable points on Turkington. I set Jake up at the Shell Oil hairpin, but ran onto the oil slick laid by Jason Plato earlier in the race and with just a lap and a half to go I ran onto the grass, dropping down to 6th. Jake would later be given a 15 second penalty for contact with Matt Neal, which would have promoted me to first place. Sometimes it's better to settle and other times it's worth taking a punt – on this occasion I should have settled!!

Number 2 Bad from start to finish – Silverstone – Rounds 25/26/27

It was clear after qualifying twelth that we didn't have the strongest package at Silverstone. This combined with my tentativeness in the early laps of Race 1 meant I was stuck in the midfield where it's pretty sketchy at best. I scraped home with a few points in the first race and then hit Ollie Jackson's Ford Focus at Turn 1 in Race 2 which would see me park my Honda Civic at the side lines with major damage. The only saving grace was salvaging a few Independent Drivers' points in the sodden wet Race 3. All in all a race weekend to forget!

Number 1 From Hero to Zero – Croft Circuit – Rounds 10/11/12

Coming in to Croft circuit as joint championship leader was a pretty cool feeling but it was quickly overshadowed by my spectacular qualifying shunt. After two successful practice sessions I was looking good for a top 5 start on Sunday, but after several stoppages during qualifying I became frustrated and was over eager to post a lap time. On cooling tyres I kept the foot in going through the fast Chicane (normally flat) but as I turned left the rear broke away suddenly and no matter how much opposite steering lock or throttle I applied, the car just kept spinning. I could see the tyre wall coming closer until finally I let go of all the controls, closed my eyes and braced for impact. I was shaken, but the car was much worse and the team had to work through the night to mend my broken Honda. I went on to score a 7th place in Race 3 but I'd dropped from P1 to P6 in the championship in one weekend and my chances of winning the overall title were slipping away!
Highs
Number 3 King of the Castle – Joint leading the Championship

After three events I'd notched up some consistent scores including a race win, a second place, as well as numerous top sixes, which propelled me to joint championship leader with the eventual Champion Colin Turkington. This did me the world of good in giving me the confidence and belief to fight for the overall title and everything else that comes with being a front-runner was also very positive!
Number 2 Rolling the Dice – Race 3 Victory from P12 at Snetterton

After a tough qualifying at Snetterton where I'd only managed to secure P11 on the grid it was time to go back to the drawing board. I picked up the phone and dialled for Gordon Shedden, my brother in law and Triple BTCC Champion. We looked at the all the facts and carved out a plan. With all three Dunlop compounds (Hard/Medium/Soft) being used in Sunday's races, I would go against the norm and save my best tyres till race 3. Effectively I was sacrificing the first two races, where almost everyone used their Medium/Soft tyres. I managed to hold on to two top 12 finishes, while saving my faster Soft compound tyres for the third and final race. Starting 12th I couldn't hang around for long and made a series of overtakes in the early laps, eventually getting stuck behind the battling Ash Sutton and Jason Plato. With just a couple of laps remaining I got the run on them both heading towards the fast Brundle/Nelson Chicane. Positioning myself on the inside Jason had no choice but to try and hang it out around my outside, but in doing so he took both Ash and himself onto the grass while spinning 360. I exited Nelsons corner with a clear track behind me and I stroked it home for win number 2 of the season. My win was slightly overshadowed by the drama that then unfolded between Jason and Ash, but I couldn't give a damn. Turning around a bad weekend into a big points haul comes with such a buzz. Despite missing my flight home, the then 7 hour drive back to Fife was made a whole lot easier!

Number 1 Hometown Hero – Pole to Home Win Conversion.

It's hard to explain what it's like to race in the BTCC at Knockhill as a local driver. There is an incredible buzz as the Scottish fans finally get the chance to see the series up close. They brave whatever the weather throws at them and all get behind the Scottish drivers. Having topped the times in both practice sessions as well as securing my maiden pole position on the Saturday, the hype and expectation from the home support went sky high. I'd be lying if I wasn't feeling the pressure, but when it came to race day I had a huge determination to grab the win. I didn't know it then, but when lining up on the grid I was going to need some Scottish grit for what was about come. I led off the line and controlled the early laps until a safety car was deployed after Matt Neal and Ash Sutton had a major shunt together. During the safety car period the landscape of the race changed drastically as I lost second gear completely and the car now sounded like a bag of spanners. Disaster, I need second gear for the slow speed Hairpin Corner and the big question was, would it last the race? Once the race was back underway Andrew Jordan was putting me under huge pressure out of the hairpin as I was bogging down in 3rd gear. Pushing extra hard through the first two sectors I could bridge a gap but the advantage was soon lost coming back on to the Start/Finish straight. On the penultimate lap I took too much kerb coming off the Hairpin and Andrew accelerated past and cut my nose off to take the lead. Now on the final lap, I was shouting with frustration inside my helmet and straight away began a counter attack. Andrew ran wide at Duffus Dip and I saw an opportunity to make a move. Accelerating down through Leslie's corner I aimed straight for the apex of turn 3 and dived up the inside, rubbing wing mirrors with Andrews 3 Series. I came out leading and got my head down to finish the lap and cross the line first! What a race, without a second gear and then that last lap battle with AJ. The strange thing is that after I passed the chequered flag, the gearbox completely seized in 4th gear. I believe on that day I was meant to win on home soil! The home support was buzzing and standing on the podium as The Flower of Scotland echoed around the venue, I literally had to hold back the tears. I grew up at Knockhill and taking this win was the highlight of my season and maybe even my career!

BTCC Independent Drivers Champion 🏆 Jack Sears Trophy Winner 🏆 Teams Independent Champions 🏆 Third Overall Teams Championship 🏆So there are my highest and lowest moments of 2019. I made a few mistakes along the way, but this gives me areas to improve on. This championship is hugely competitive with so many variables. It takes experience; skill and the right team/car package in order to piece together a BTCC winning campaign, and the errors that cost me dearly in 2019 have only fast tracked my learning curve as I keep pushing to be the best that I can be.
It won't be long before the 2020 BTCC season kick starts and I'll be working hard to ensure that I'm in a position to challenge once again. I look forward to updating you on how my season is shaping up as soon as I can!