A Successful 2018 for Scott Sport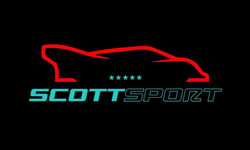 Scott Sport have just completed a successful season in Historic racing. The team ran cars in the Masters Historic Formula 1 Championship, Masters Endurance Legends, Group C, Porsche Club and GT Cup. The team are expanding in 2019 and will run cars in Masters Europe, Masters USA, Peter Auto and the Porsche Club Championship.
I would like to thank our loyal customers and staff for their continued support.
Racing is in our blood and we all love what we do here at Scott Sport but none of it would happen without the amazing support and enthusiasm of our customers and staff.
We still have some capacity for clients to join our team in 2019, so get in touch if you'd like to know more!
Wishing you a Merry Christmas and a successful 2019!
Aaron